About Us
Conditions We Treat and Rehab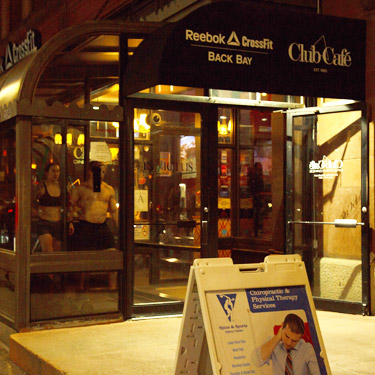 We Find The Cause of Your Pain and don't Just treat the Symptoms.
A Boston staple for over 30 years, Dr. Richard Green and the Spine & Sports Injury Center team have one goal in mind for patients: To help them get back to living the active lifestyle they love.
Whether you're a weekend warrior, professional athlete or simply looking to lead an active, pain-free life, our goal is to get you back in the game and doing what you love most. First Move Well and Then Move Often.
A Multidisciplinary Approach
We believe in offering one-on-one care unique to each patient. Our practice is home to three Chiropractors and five Physical Therapists that work closely together to craft focused care plans for every patient they see. We dive deep to uncover the root cause of your problem, correcting it so that you not only feel better, but recover quickly and prevent reoccurrences.
All of our practitioners lead healthy active lifestyles themselves, which means we know a thing or two about getting you back on the green, court, or even in the garden! We're focused on helping you do the right things, do them often and do them well.
Contact Us Today
Ready to live your best life? We can't wait to help you accomplish your goals. To get started today, contact our practice to book your first visit. We look forward to welcoming you to our family.

About Spine & Sports Injury Center | (617) 247-2300