Meet Carly Stote, PT, DPT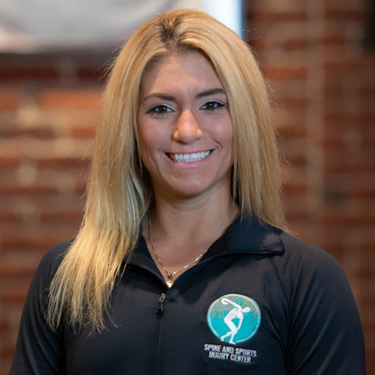 Title:Physical Therapist
Contact Information: carly@spineandsports.org
Location:
Carly is a Physical Therapist at our Back Bay / South End & CrossFit Southie Boston Physical Therapy locations.
Education:
Northeastern University
Doctorate of Physical Therapy
Sports Strength and Conditioning Concentration
University of New Hampshire
B.S in Kinesiology: Exercise Science
Minor in Psychology
Clinical Interests and Experience:
Carly is interested in treating sports related injuries, orthopedic conditions, and post-operative rehabilitation. She performs orthopedic manual therapy, soft tissue mobilization techniques, and incorporates return to sport activities to improve performance at Spine & Sports Injury Center.
Carly has had the opportunity to work with high school, collegiate and professional athletes, including the Cincinnati Reds and Merrimack College Athletics.
Personal Interests:
Carly participated in collegiate level gymnastics, which lead to her passion for CrossFit. Carly also enjoys sports, running, outdoor activities, and traveling. Contact us to book an appointment.
Certifications:
Functional Dry Needling Level 1

Carly Stote | (617) 247-2300