New Patients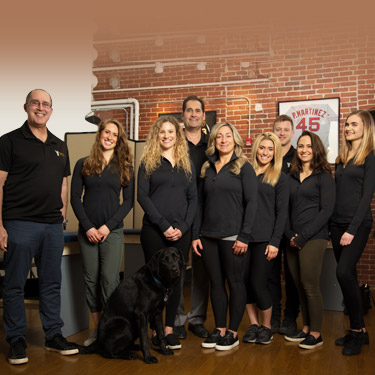 When you walk into either of the Spine & Sports Injury Center offices, you will be warmly welcomed and made to feel at home. Help is on its way!
How to Find Us
Our 209 Columbus Ave office is located inside Crossfit Invictus located at the corner of Columbus Avenue and Berkley Street. If you are facing the building at 209 Columbus Avenue, look to the left and enter Crossfit Invictus and go down the stairs and our office will be straight ahead at the bottom of stairs.
What to Bring
Comfortable clothing for your evaluation such as shorts and a t-shirt
Referral for physical therapy if indicated by your insurance plan
Bring along any MRI, CAT scan, bone scan or X-ray reports and films if accessible
Your First Visit
You'll meet with one of our practitioners to talk about your health history and current complaints. A physical exam will be performed that consists of orthopedic, functional and soft tissue evaluations. All of our physical therapists and chiropractors are trained in state-of-the-art assessment procedures.
From the information gathered, we'll determine if we are the correct place to address your problems. If not, we will refer you to the appropriate specialist. You'll receive a full report of your provider's findings and know what to expect moving forward.
Continuing Care
When you return for follow-ups, your visits will be shorter in duration. A typical chiropractic appointment takes 15-30 minutes. A physical therapy appointment takes about 30-60 minutes. Our recommendations for you may include chiropractic adjustments, manual therapy, stretching and/or strengthening exercises.
.Let's explore what we can do for you. Contact Spine & Sports Injury Center today to schedule your first appointment!

New Patients | (617) 247-2300