Chiropractic Care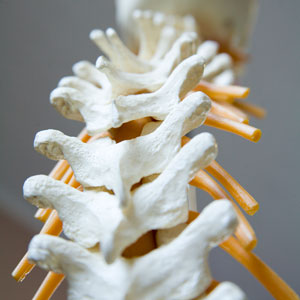 At Spine & Sports Injury Center, we want to make sure that you can live the life you enjoy. You deserve to be able to participate in your favorite activities and not have to worry about being held back from pain.
It's our goal to make sure that you can move easily, increase your strength and be resilient in the face of life's challenges. We're here to support you on your fitness journey.
Enhance Your Performance and Recovery
If you're active, you might be trying to deal with an injury. You may also be interested in improving your overall performance. If you'd like to set your best record yet or make sure that your body heals as it should, we're here for you.
We aim to locate the cause of your pain to make sure that we understand how best to help you. With our range of techniques, we'll restore the alignment of your spine. In doing so, we'll make a positive influence on your nervous system. When there is a disturbance in your nervous system caused by a spinal misalignment, you can't work at your optimal levels.
Benefit from Our Array of Solutions
Our chiropractic team is here to ensure that you can express your greatest health. When appropriate, we may recommend our other solutions to you, such as
Accelerated Recovery Performance
Active Isolated Stretching
Dry needling
Fascial manipulation
Laser deep tissue
Rock Tape®
Just Like the Pros
Every professional sports team knows that having a chiropractor on staff is essential to the well-being of their players. Similarly, tools such as laser therapy and taping are used to keep players in the game. At our office, you'll have access to everything that the pros do to make sure that you can perform at your highest level.
Experience the benefits of chiropractic for yourself. Contact us today to schedule your first appointment!

Chiropractic Care Boston | (617) 247-2300