Meet Ryan Lunny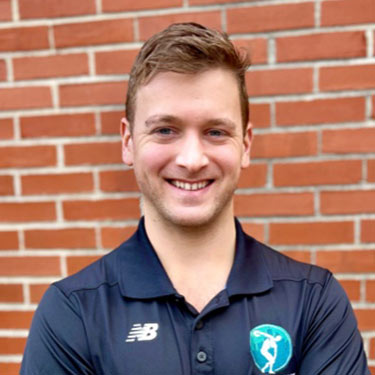 Title: Clinic Manager and Physical Therapist
Contact Information: Ryan.Lunny@SpineandSports.org
Location:
Ryan is a Physical Therapist at our Back Bay/South End Boston Physical Therapy location.
Education:
University of Vermont Class of 2016: Doctorate in Physical Therapy
University of Vermont Class of 2014: Bachelor of Science in Exercise and Movement Science
Certifications:
Certified Integrative Dry Needling
RockTape FMT Performance Certified
Class 4 Cold Laser Practitioner
CrossFit Level 2 Trainer
Clinical Interests:
Ryan Lunny utilizes a combination of Manual Therapy interventions including Dry Needling, Neuromuscular Re-education Techniques including PNF, and Exercises to help rehabilitate athletes of all skill levels to return to their activities. Ryan has used his skill in Manual Therapy to treat athletes ranging from prior Olympians to athletes during their competition at the CrossFit Games.
Clinical Experiences:
CrossFit Games Physical Therapist 2015-Present for:

Kari Pearce, 4 time Fittest American Woman
Danielle Brandon 11th place in 2021
Bethany Shadburne
Brent Fikowski

CrossFit Sanctional Physical Therapy Provider 2019-2021
CrossFit Northeast Regional Athlete Services Provider 2016-2019
Integrative Dry Needling Teaching Assistant
Personal Interests:
Ryan enjoys spending time with his friends and family, trying to stay as active as possible. He loves Golf, CrossFit, Hiking, Biking, and generally anything outdoors.
Contact us today to make an appoitment.

Ryan Lunny | (617) 247-2300