Exceptional Chiropractic Care In Boston
Enhance Your Performance and Recovery
At Spine & Sports Injury Center, we want to make sure that you can live the life you enjoy. You deserve to be able to participate in your favorite activities and not have to worry about being held back from pain.
At Spine & Sports Injury Center each patient is treated one on one in a fashion tailored to their athletic, occupation or daily needs. We offer same-day appointments, accept insurance, and offer complimentary consultations and functional movement screens.
In pain? We can help!
Call (617) 247-2300 or book an appointment online now!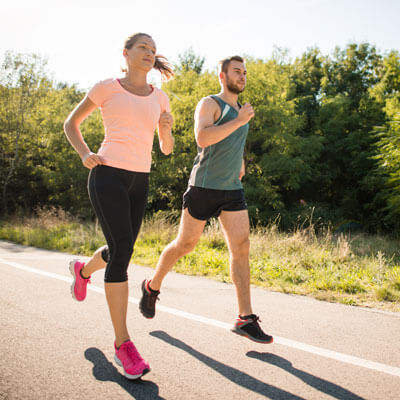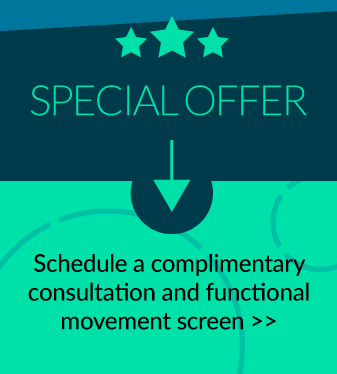 A Multidisciplinary Approach
We aim to locate the cause of your pain to make sure that we understand how best to help you. With our range of techniques, we'll restore the alignment of your spine. In doing so, we'll make a positive influence on your nervous system. When there is a disturbance in your nervous system caused by a spinal misalignment, you can't work at your optimal levels.
We believe in offering one-on-one care unique to each patient. Our practice is home to three Chiropractors and five Physical Therapists that work closely together to craft focused care plans for every patient they see. We dive deep to uncover the root cause of your problem, correcting it so that you not only feel better, but recover quickly and prevent reoccurrences.
As a group we are unique in that we offer excellent one-on-one care without overbooking or double booking so that each patient gets the time and attention that he or she deserves.
Book your FREE CONSULTATION today!
Call (617) 247-2300 or book an appointment online now!
BOOK AN APPOINTMENT »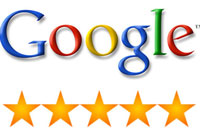 What Our Patients Are Saying About Us
Ryan is knowledgeable, warm, and enthusiastic. I have seen many physical therapists over the years and right now he is the absolute top of my list!

Johanna is amazing, sweet, and very professional. This has been the most positive PT experience I have ever had. Thank you!

Stephanie was very professional and helpful in helping me understand where I can make adjustments. I could tell she was an expert and knew exactly where to help me relieve the tension and pressure on my hip.

I was very impressed with Ryan Lunny. He is incredibly knowledgeable and spent a significant amount of time with his initial evaluation of my injury. I look forward to working with him.

Wes is awesome! He has increased my mobility meaningfully in my back and shoulders in just a few meetings. Totally worthwhile!

Zach and Katrina were great. A thousand thank yous. I feel better already.

Johanna has an excellent demeanor, making it comfortable for me to communicate openly, and easy for me to ask questions.

Feel like this is a first class clinic with professional and highly competent staff.

Interesting and thorough evaluation. Learned of possible links to physical conditions and treatment and exercise. Hopeful!

This was one the best doctor's visits I've ever had (and I'm already feeling better). Thanks!

Outstanding service! Helped me get healthy and started seeing results after the first consult.

Ryan has really helped me with relieving the tension in my back and neck! I was in pain and now I am not!

Dr. Cooper was excellent. He assessed my lower back issue and explained the physiology of what was thoroughly and made it digestible for person with no medical background.

Everyone was very helpful, attentive, and thorough. Even the dog! I feel physically so much better after my first session that I'm a little concerned you might be dabbling in witchcraft. I definitely made the right choice.

Dr. Cooper was great! Very informative and thorough history. Very calm and relaxing environment. I am looking forward to my 2nd visit. Wish I could go everyday!

Derick is very helpful and is a great listener! Dakota takes great care of me when I'm too early! She sends me my schedule, and is very kind!

Everything was fantastic.

Ryan is patient and efficient. He seems very skilled in his practice.

This is the first time I've gone to a non-hospital PT practice. So far it's been great, and I feel optimistic that I will improve. Thank you!

Stephanie is amazing – exactly what I needed!

Very professional, efficient, and knowledgeable staff.

Stephanie is amazing. She manages to "beat" my body up every time and I still leave grateful for the experience!

I really like working with Johanna. She explains how what she is doing will help me. The exercises she assigns me to do at home are very manageable so my homework actually gets done.

Stephanie is great and really listened to me!

Having never been to physical therapy, I didn't know what to expect as far as resolving my pain. I thought Leah was very thorough with her explanations, super knowledgeable about my condition, and very insightful in picking the best exercises to help me feel better. Read more

Ryan's enthusiasm for his work reassured me that my condition will improve and that i am in good hands. Thanks!

Professional place, managed by highly professional personal.

I know I have more work to do to get better but Dr. Green gave me hope that I could overcome my back pain and that is priceless.

I feel more confident than I have felt in a long time that I will eventually be able to walk the way I used to.

I was very impressed by the initial assessment and plan the doctor outlined to improve my condition and cure my back pain.

The staff was very friendly and professional. I felt comfortable with the diagnosis and the plan forward for treatment.

Awesome, and very thorough and to the point, thank you!

I am already starting to feel better! The staff, location, and equipment are all great and I have already recommended Spine and Sports Injury Center to my friends.

Book Your Free Consultation Online

Personalized Chiropractic Care
Call Us Today! (617) 247-2300

5-Star Chiropractic Care
Spine & Sports Injury Center
Phone: (617) 247-2300
(Inside Invictus Boston)
Chiropractors and Physical Therapists within walking distance to Boston's Back Bay and South End