Meet Brittany von Oldenburg PT, DPT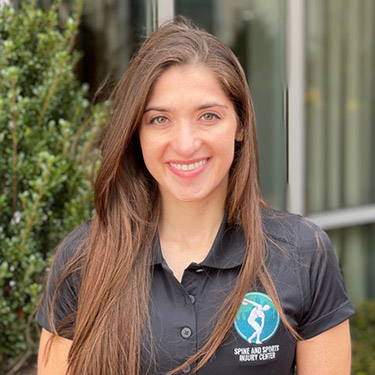 Title: Physical therapist
Contact Information: brittdpt@spineandsports.org
Location:
Brittany is a Physical Therapist at our Back Bay/South End Boston Physical Therapy location.
Education:
University of Vermont – Burlington, VT
Doctor of Physical Therapy, 2020
B.A in Exercise and Movement Science, 2017
Certifications:
ACE Certified Personal Trainer
ACE Functional Training Specialist
Clinical Interests and Experience:
Britt is interested in treating a variety of conditions and injuries including but not limited to: orthopedic injuries/conditions, pelvic floor dysfunctions, neurological conditions/injuries, and post-operative rehabilitation. She incorporates manual therapy, soft tissue mobilization techniques, functional strength training, and transition back to sport-related activities.
Personal Interests:
Brittany has a background in personal training where she grew her interest for strength and resistive training. When Britt is not in the clinic, she enjoys running, hiking, biking and skiing.
Contact us today to make an appoitment.

Brittany von Oldenburg | (617) 247-2300